Best Kept Secrets for Baking Cookies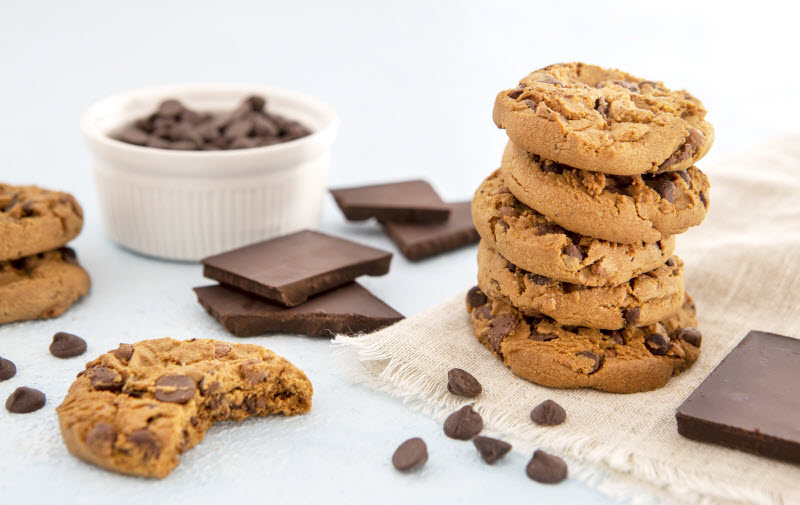 Baking cookies is part art, part science, but always a wonderful way to spend an afternoon when the weather turns cold. A reliable, go-to comfort food, you can bake cookies that are quick and easy or find recipes that challenge your culinary skills. Once you start looking, you'll see there are thousands of cookie recipes to choose from but rest assured you'll find one that interests you and satisfies your sweet tooth.
Types of Cookies
From simple bar cookies to elaborate decorated or layered cookies, the range of baking challenge and time requirements is wide. But whatever kind of cookie you're baking, be sure to measure your ingredients carefully and exactly. In baking, each ingredient is present in the recipe in a specific quantity based on how it reacts chemically with other ingredients to achieve the desired texture and appearance.
1- Bar Cookies: Sometimes called squares, bar cookies are the easiest cookies to make. Once the dough has formed, it's either poured or pressed into a pan for baking. The bars (or squares) are cut later. Familiar bar cookies include brownies, blondies, shortbreads, lemon bars and granola bars.
2- Drop Cookies: Drop cookies are so named for the way the dough is dropped, usually by the spoonful, onto the cookie sheet. Drop cookies may be baked or no bake. These cookies spread to form circles when dough melts during baking. Even if you were to form these cookies into molds or cut them with cookie cutters, they wouldn't hold the shape during baking due to the high moisture and/or fat content of the dough. Popular drop cookies include chocolate chip cookies, peanut butter cookies, oatmeal cookies and macaroons.
3- Molded Cookies: Molded cookies are firmer and denser in texture than other cookies and thus hold their shape well. The dough is rolled into balls or small logs and then baked. Examples of molded cookies are Mexican snowballs, almond crescents, gingersnaps and thumbprint cookies.
4- Pressed Cookies: Pressed cookies are made from dough that is forced through a cookie press to create specific shapes, like lady fingers or meringue kisses.
5- Icebox Cookies: Directly severed from the refrigerator, we slice into rounds before baking them. Examples of icebox cookies are sugar cookies, almond slices and lemon icebox cookies.
6- Rolled Cookies: If you're rolling out dough to use with cookie cutters, you're baking rolled cookies. Rolled cookie dough is usually chilled before rolling, then cut into shapes and baked. The lower moisture and fat content in the dough helps sugar and gingerbread cookies to hold the shape of the cutter.
Cookie Baking Tips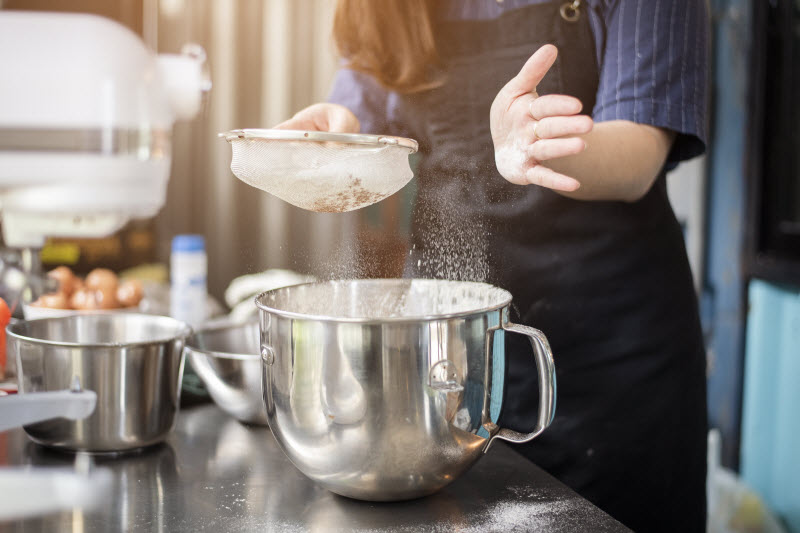 If you've already invested in quality ingredients and bake cookies often, you should also invest in high-quality, heavy-duty cookie sheets. Look for sheets that are light in color as dark colored sheets will cause cookies to brown more than you might like. Likewise, air-insulated cookie sheets may not allow your cookies to brown at all (if you're using these, don't check the cookie bottoms for doneness-if they brown on an insulated sheet, you've cooked them too long and they may be dry to the taste).
Nonstick cookie sheets may keep cookies from spreading to their intended size, but aren't necessary. Lightly grease your cookie sheets with shortening or bake on parchment paper to make cookies easier to remove and simplify cleanup.
Basic Sugar Cookie Recipe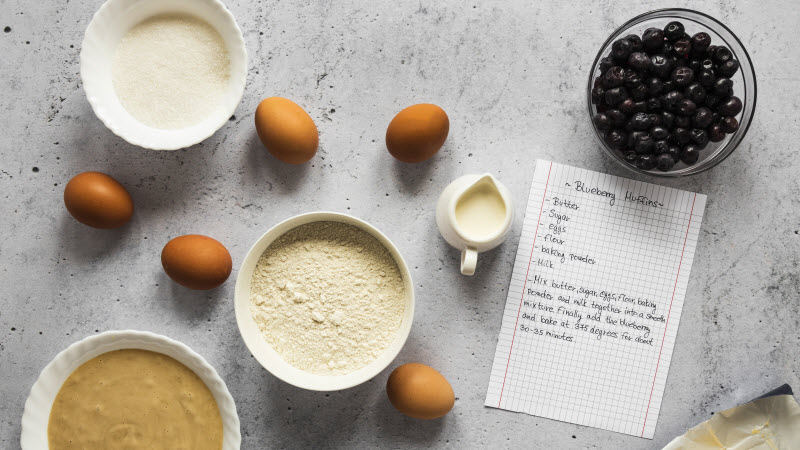 If you're looking for a basic cookie recipe with which to begin your foray into the wonderful world of baking cookies, try this recipe. These cookies are simple to make but fun to decorate-and eat.
Ingredients You Will Need:
3 cups flour
½ teaspoon baking powder
½ teaspoon salt
1 cup butter, softened but not melted
1 ½ cups sugar
2 eggs
1 teaspoon vanilla
Combine all the ingredients then beat on medium speed with an electric mixer for three to five minutes. Beat in eggs and vanilla at low speed. Add dry ingredients and beat as little as possible, just enough to blend ingredients.
Wrap the dough in plastic wrap and place it in the refrigerator to chill for at least two hours.
Flour a kitchen counter and roll out a section of dough using a floured rolling pin. The rolled dough should be 1/4 of an inch thick at most. Dipping cookie cutters into flour, cut out cookies and transfer them to an ungreased cookie sheet, placing them at least one inch apart from one another. Reroll and cut trimmings as needed.
Bake cookies one sheet at a time for 12 minutes per sheet, or until cookies are slightly golden brown around the edges. Let cookies set on cookie sheet for one minute, then transfer (using a spatula) to a cooling rack. And voilà! You're Done!
Get access to +350 healthy meal recipes : Find out more here